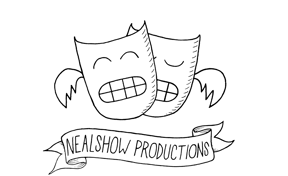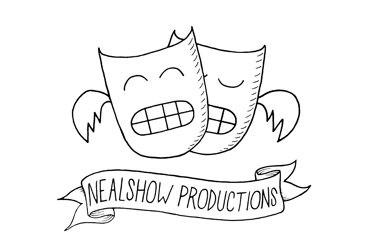 We're an independent theater company based in Chicago. Click around for videos and photos of older shows, full-length films, more info about Nealshow, or to drop us a line.
We may kindly reply at our own discretion.

Nealshow Productions kindly presents
Just Us Girls
When financier Frank Pereira is murdered on his way home from work, the police conclude he was an unintended victim caught in the crossfire of rival gangs. Unconvinced, his widow Lorna hires private detective Ferryboat Branton to investigate.
On her treacherous path to the truth, Branton encounters a dubious attorney, a professional dominatrix, the proprietor of an adult lemonade stand, some sex, and more murder.
Who can transform a Chicago winter's night into a hotbed of passion, death, and fear? Just Us Girls. That's who.

February 2nd, 3rd, 4th, 9th, 10th, 11th, 16th, 17th and 18th
at 8 p.m.
at The Jarvis Square Theater